What's left for my generation of sports magazine readers?
I'll tell you what's not left.
No more ESPN the Magazine.
I was a charter subscriber back when it first came out in 1998. It was promoted as a hipster alternative to the venerable Sports Illustrated (born 1954, so even older than me). There were more in-depth features. Of course, it kind of had to be that way given it was published bi-weekly (that is, once every two weeks as opposed to twice a week; funny that it has the same meaning).
To be objective, they did develop a lot of fun ideas over the years. Entire issues were devoted to a single topic allowed a real deep-dive into the topic de deux-semaines: music, movies, "one day, one game," and, of course, "The Body Issue," which, coincidentally or not, was the final published version.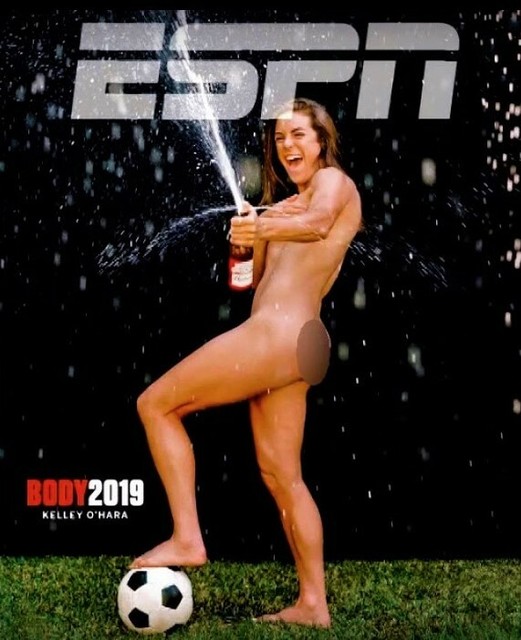 Of course, ESPN wants you to believe this is a good thing, obviously catering to younger readers/visitors/subscribers, whatever the terminology is these days. Now they can concentrate wholly on their online content. What this means to the people who actually worked on the magazine is unclear at the moment. According to an April 30 article in The New York Times, there were no "immediate" plans for layoffs. Uh-huh. To be honest, I didn't even notice that much when they changed their format to a monthly. Meh.
So how long can we rely on Sports Illustrated to carry the ball? Four years ago, they fired their entire photography staff, choosing to go the freelance route. They also seem to be in trouble. Perhaps the only thing that has kept them in the conversation for the past few years has been the swimsuit issues which regularly drew condemnation from religious and conservative outlets, as well as feminists who objected to the objectivism of women.
From a recent Deadspin article:
Now that Sports Illustrated's three owners, Meredith Corp., Authentic Brands Group, and TheMaven, have completed the callous layoff of half of Sports Illustrated's newsroom and finalized a deal that gives control of the publication to TheMaven, a wannabe tech company helmed by notorious scumbags Ross Levinsohn and James Heckman, the future of Sports Illustrated is coming into focus. It's not pretty.
It's not pretty for any weekly news magazine these days. Why wait that long to get your news Jones on when you can look at your phone (assuming younger folks are even interested in the news)?
I'm not going to wax nostalgic about SI. Suffice it to say I enjoyed it for the most part, primarily during baseball season. I have most of the season preview issues but not going back any where near enough; will have to work on that.
I just hope ESPN doesn't keep charging me the automatic annual subscription fee.